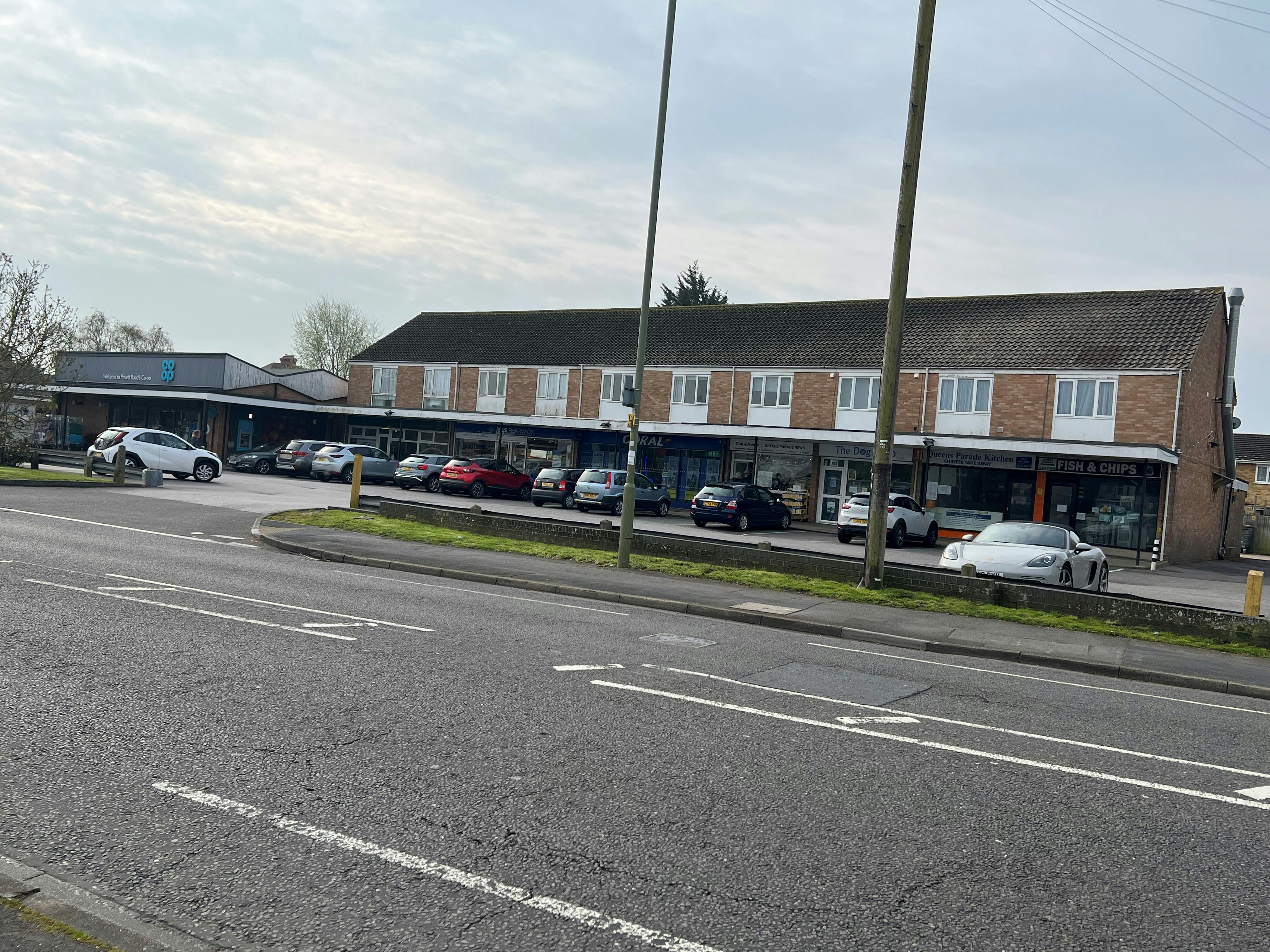 | | |
| --- | --- |
| Property Type | Investment |
| Availability | For Sale |
| Size | 10025 sqft |
| Energy Performance Rating | N/A |
Attractive Neighbourhood Retail/Residential Parade anchored by a Co-Op Convenience Store
---
LOCATION
Gosport is an attractive Hampshire town located on the south coast on a peninsula bounded by Portsmouth Harbour to the east and the Solent to the west. The town is approximately 4 miles south-west of Portsmouth 11 miles south-east of Southampton and 84 miles south-west of London. The new Forest and the cathedral cities of Winchester and Chichester are within a short drive. The A 32 is the principal arterial route to Gosport and provides good access to the M27 at junctions 10 and 11 which links to the M3 at Southampton and the A3 at Havant. Rail services to London Waterloo are via Portsmouth with fastest journey time of 1 hour 40 minutes. The parade which serves the local and wider area and is situated on Privett Road in an attractive neighbourhood easily accessible some 2 miles from Gosport town centre.
KEY POINTS
Neighbourhood Parade serving large local & wider catchment anchored by a Co-Op Convenience Store
Unbroken self contained residential Upper Parts
Freehold
Total Rent £138,875 pa.
Offers sought in excess of £1,635,000 stc
Net Initial yield 8%
The main parade is of brick construction under a pitched tiled roof with a single-storey large Co-op convenience store. The parade offers off street car parking and is on the main road linking into Gosport. In addition, there is a rear service area and garages. The first floor residential comprise five self contained two bedroom flats which are accessed from the rear of the parade.
< Back to properties
VIEW SHORTLIST
Download Marketing Brochure.pdf
Download 151 Queens Parade Lease.pdf
Download 151 Queens Parade Rent Review Memorandum.pdf
Download 153-155 Shop Queens Parade Lease.pdf
Download 153-155 Queens Parade Rent Review Memorandum.pdf
Download 157 Queens Parade Lease.pdf
Download 157 Queens Parade Licence to Assign.PDF
Download 159 Queens Parade and Garage 3 Lease 2010.pdf
Download 159 Queens Parade and Garage 3 Reversionary Lease 2014.pdf
Download 159 Queens Parade Licence for Alteration 2007.pdf
Download 159 Queens Parade and Garage 3 Deed of variation 2014.pdf
Download 161-163 Queens Parade Flat 157A 159A Garage 7 Lease.pdf
Download 163 Queens Parade Underlease.pdf
Download 163 Queens Parade Licence for Alterations .pdf
Download 163 Queens Parade Licence to Underlet.pdf
Download 165A Garage 6 Queens Parade Lease.pdf
Download 165B Shop 161A Flat Garage 5 Queens Parade Lease.pdf
Download Title Deed HP393522.pdf
Download Title Plan HP393522.pdf
Download EPC 151 Queens Parade Shop.pdf
Download EPC 153-155 Queens Parade Shop.pdf
Download EPC 153a Queens Parade Flat.pdf
Download EPC 155A Queens Parade Flat.pdf
Download EPC 157 Queens Parade Shop.pdf
Download EPC 157A Queens Parade Flat.pdf
Download EPC 159 Queens Parade Shop.pdf
Download EPC 159A Queens Parade Flat.pdf
Download EPC 161 Queens Parade Shop.pdf
Download EPC 161A Queens Parade Flat.pdf
Download EPC 163 Queens Parade Shop.pdf
Download EPC 165A Queens Parade Shop.pdf
Download EPC 165B Queens Parade Shop.pdf
Viewing & Further Information
For further information, or if you would like to arrange a viewing, please contact our agents:
Michael Braier
07940 528399
CONTACT AGENT
---
Stephen Rajbenbach
07957 355397
CONTACT AGENT
---